Electric Skin Care Device For Your Face
Real time
15
visitors right now!
$50.99
$102.99
You Save:

$52.00

(

50

%)
This product was viewed 6 times within last hour
Do you want to restore your youthful skin? Try our Electric Skin Care Device Personal Facial Massager and Complexion Cleanser!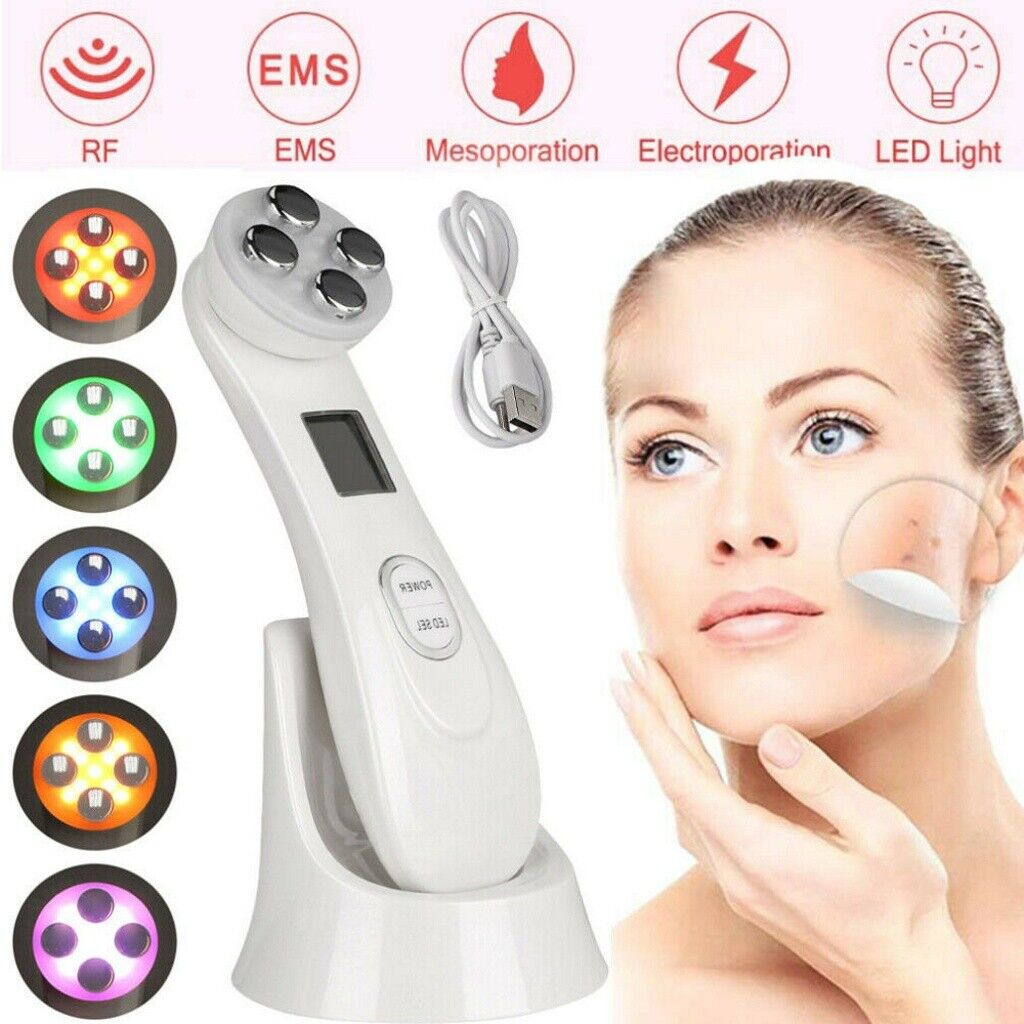 Our personal facial massager and complexion cleanser is designed to help stimulate circulation, promote collagen production, and help reduce the appearance of fine lines and wrinkles.

It has 4 conductive metal heads that glide across sensitive skin with ZERO irritation. Ideal for deep-cleansing, exfoliation, dead skin cells, oil, acne-causing germs.  

This ION skincare device is perfect for maintaining that glowing complexion while traveling or vacationing. Suitable for all skin types, whether oily skin, dry skin, or sensitive skin.

The RF radio frequency relieves muscle pain, skin fatigue, and eases skin tension.  Promote skin metabolism, prevent acne, keep your skin flawless and smooth. Ergonomic shape design fits comfortably in your hands. Suitable for men and women of all ages!

The rechargeable skin massager's 6 LED lights all promote different types of healing. Treat yourself or loved ones to a truly effective & natural way that visibly improves your skin & improves your wellness- all in one go, no matter where you are!
When you look great, you feel great. Transform your daily routine with our personal facial massager and complexion cleanser. It removes 99.5% of dirt, makeup residue, dead skin cells & blackheads, pimples, acne/scars, and clogged pores. This facial cleanser is painless, non-toxic, and has no side effects. It is suitable for everyone!
LED PHOTON THERAPY DESCRIPTIONS:
• Red: Reduces Eye Bags and good for eyes skincare.
• Green: Restrains excessive melanin production, and whitens the skin.
• Blue: Anti-inflammatory, shrink pores, perfect to combat acne or oily skin.
• Yellow: Brightening your skin returning luster to your face.
• Pink: Whiten the skin, suitable for darker skin.
• Pink flashing Light: Promotes the infiltration of skincare products.

HIGHLIGHTS OF THE ELECTRIC FACIAL CLEANSER:
• Uses a 10-minute cycle for each facial repair function
• Total Time of Use per full charge is 3.5 hours
• Device Size: 6.5" x 3" x 3"
• Charging Base Size: 3.2" x 3.1"
• Package Weight: 426g (530g with Bubble Wrapping)

SPECIFICATIONS:
• Model: 9902
• Color: Black/White
• Input Voltage: DC5V
• Current: 500mA
• Power: Max 10W
• Battery capacity: 850mAh
• Power Supply: Base Charge (included)
• Charging time: 3.5 hours
• Weight: 198g
PACKAGE CONTENTS:
Packed and Transported in safe bubble wrap bagging
• 1 x Beauty instrument
• 1 x USB cable
• 1 x Charging base
• 1 x User manual (English)