Electric Skin Care Device For Your Face
Real time
14
visitors right now!
$50.99
$102.99
You Save:

$52.00

(

50

%)
This product was viewed 9 times within last hour
Electric Skin Care Device Personal Facial Massager and Complexion Cleanser
Introducing the ION Facial Massager, the multi-functional all-in-one solution to your facial woes! Our Electric Skin Care Device has a rechargeable battery that lasts up to 3.5 hours. It has 4 conductive metal heads that glide across sensitive skin with ZERO irritation.

The ION Skin Care Device does more than just massage your face, it has 4 different settings that help you to address multiple complexion woes! The ION Face Massager is your secret weapon when you want a reliable collagen booster, firmer skin, wrinkles removed, elastic stimulation, skin tightening, your face lifted, or are simply battling the ravages of age. Look younger with a Complexion Cleanser designed to bring you back to your former beauty.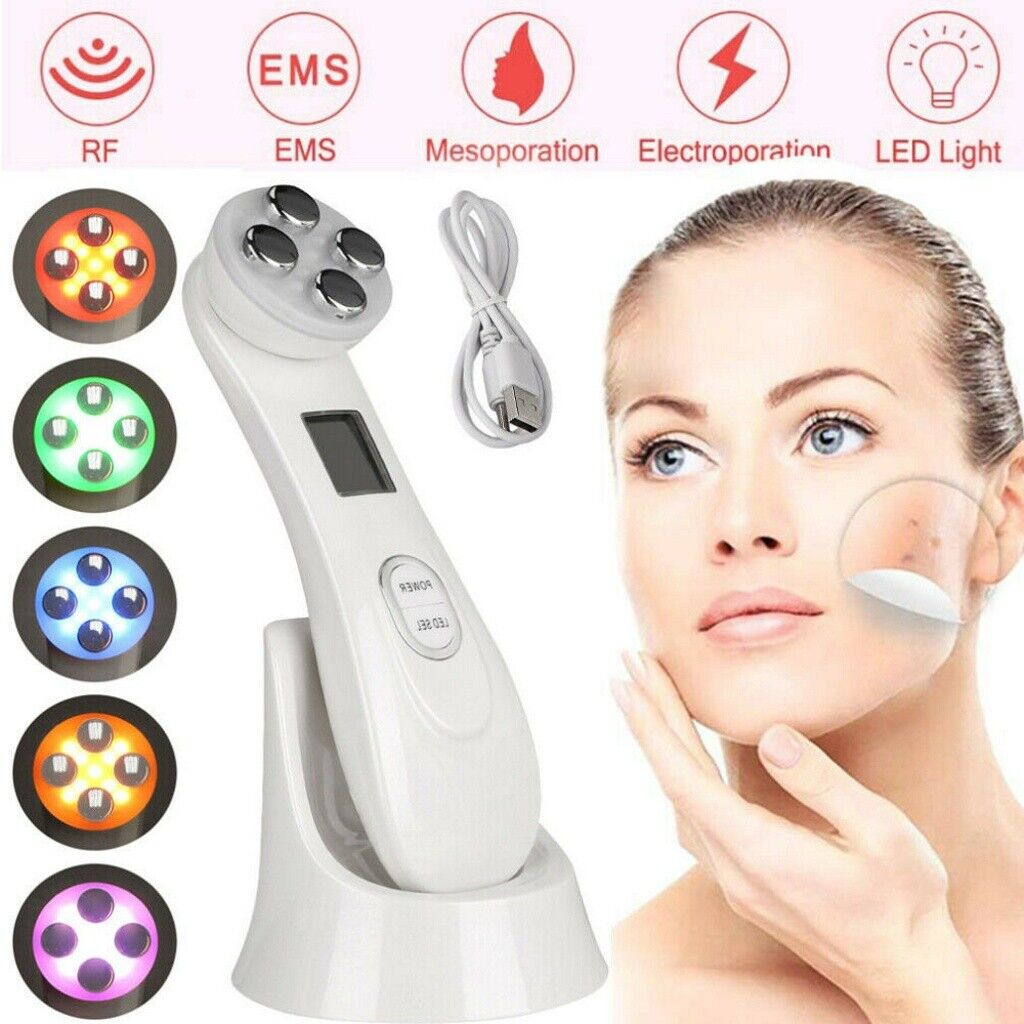 This Anti-aging Face Cleanser adopts EMS current, electroporation technology, and RF radio frequencies. It has 4 different settings with accompanying LED Photon Therapy lights for you to be sure of which mode you are in. Our Skin Care Instrument helps with collagen regeneration and blood circulation while it is reducing the impact of wrinkles!
• It's EMS frequency reactivates cells, creating new collagen which promotes     firm skin, elasticity, and vitality.
• The electroporation technology creates gaps between your cells temporarily   allowing your skin to absorb more of those nurturing skin care products you   love so much.
• The RF radio frequency relieves muscle pain skin fatigue, and eases skin   tension. The frequency also reduces redness, swelling, pain, and helps in the   never ending fight against acne. Multiple National Security Certifications of   Safety (CE/ROHS/FCC)
• The Rechargeable Skin Massager's 6 LED lights all promote different types   of  healing. Depending on the LED setting, you use can whiten skin, brighten   skin tone, promote the regeneration of collagen, inhibit the excessive   production of melanin and contractive pore, and more.
• The sensitivity of your skin will determine which of the four settings you will   favor. This facial cleanser is painless, non-toxic, and has no side effects. It is   suitable for Everyone!
LED PHOTON THERAPY DESCRIPTIONS:
• Red: Reduces Eye Bags and good for eyes skin care.
• Green: Restrains excessive melanin production, and whitens the skin.
• Blue: Anti-inflammatory, shrink pores, perfect to combat acne or oily skin.
• Yellow: Brightening your skin returning luster to your face.
• Pink: Whiten the skin, suitable for darker skin.
• Pink flashing Light: Promotes the infiltration of skin care products.

HIGHLIGHTS OF THE ELECTRIC FACIAL CLEANSER:
• Uses a 10 minute cycle for each facial repair function
• Total Time of Use per full charge is 3.5 hours
• Device Size: 6.5" x 3" x 3"
• Charging Base Size: 3.2" x 3.1"
• Package Weight: 426g (530g with Bubble Wrapping)

SPECIFICATIONS:
• Model: 9902
• Color: Black/White
• Input Voltage: DC5V
• Current: 500mA
• Power: Max 10W
• Battery capacity: 850mAh
• Power Supply: Base Charge (included)
• Charging time: 3.5 hours
• Weight: 198g
PACKAGE CONTENTS:
Packed and Transported in safe bubble wrap bagging
• 1 x Beauty instrument
• 1 x USB cable
• 1 x Charging base
• 1 x User manual (English)