Real time
16
visitors right now!
$30.00
$60.00
You Save:

$30.00

(

50

%)
Moon Lamp With Two Colors

1. Photo, words, text, cartoon character can be customized, Please place an order and send me your photo or text.
2. The image with the print will be unclear if the size is small, so if you want to customize the photo, it is best to choose more than 12 cm
3. Individual product is an exclusive product, so we do not support cancellation of orders. Please make sure you have enough time to wait before placing an order (we can ship your order within 4-12 days). Thank you for understanding.
Unique design with your photos, names and greetings.
Comes with a wooden base; Usb charger
Ultra high quality texture.
Diameter: 10 cm / 12 cm / 15 cm / 18 cm / 22 cm
LED light source
Battery Type: Lithium Ion
Charging time 4-6 hours
Work time 8-30hours
Power: 0-5 W
100% environmentally friendly PLA material
2 colors (white and yellow lights) / 16 colors with remote control
Content:
1x Individual 3D Moonlight
1x micro usb charging cable
1x wooden base
1x operation manual
1x Paper box
1 xRemote controller (2 color models do not include)
Customized Photo 3D Printing Moon Lamp Flashlight with Remote Touch Control
Font:

Don't you always tell your special ones "I love you to the moon and back"? Now you can bring the moon out of the space and realistically feel the enchanting beauty of the moon. Made by innovative 3D printing technology, the moon lamp with 16 changing colors is able to suit your mood on all occasion. The most important thing is that we offer you a magic way to print your meaningful photo on this 3D moon light night lamp. You can also customize your unique moon lamp with your favorite photo and love sayings. Make it even more special for your beloved!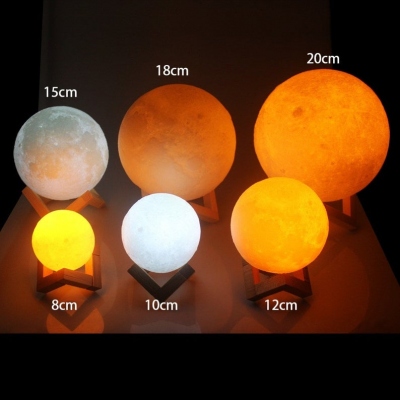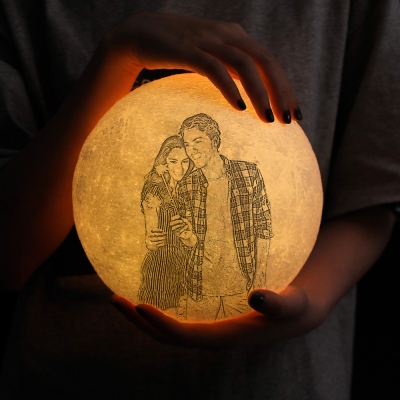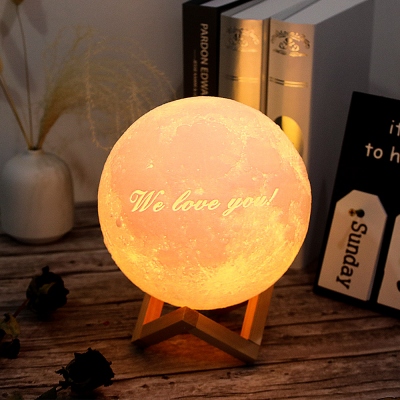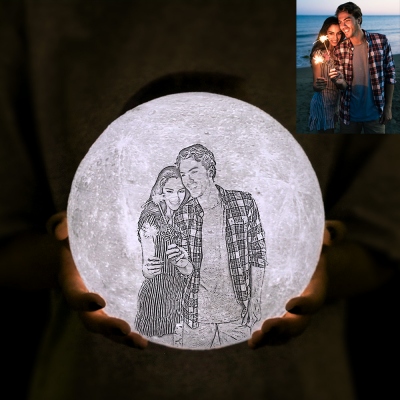 Personalized Photo 3D Moon Lamp
DETAILS
 Brand 

 OOZAR   

 Light Source

 LED Bulbs 

Battery Type

 

 Lithium Ion

 

 Charging Time

 2 hours

 

Working Time

8-12 hours

 

Wattage

 

0-5W